The skybox is Story of Two was added a few weeks ago, and I feel like it gives the game some scale. Not larger, mind you. Cuter, more playful.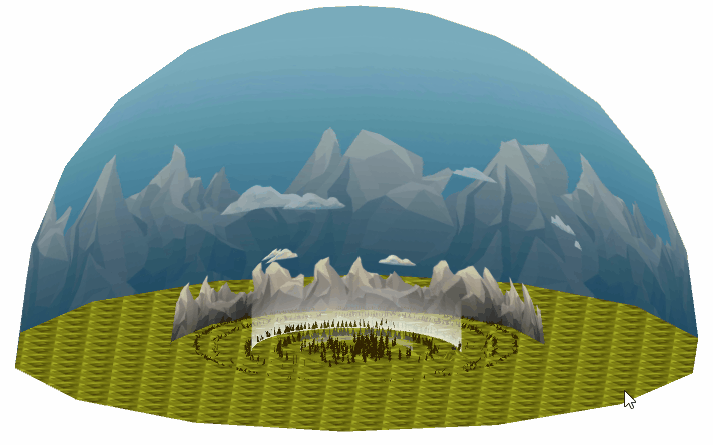 We started doing some test a hemispheres, to see if we could combine the ground plane and the skybox into one. From there the idea to use another one for the clouds and then rotate it, animate it, was implemented. This eventually became four layers in total:
The back-most layer: Mountains, sky and ground.

The first cloud layer.

The close mountain layer.

The second cloud layer.
Early prototype: Two layers; back Mountains and Clouds